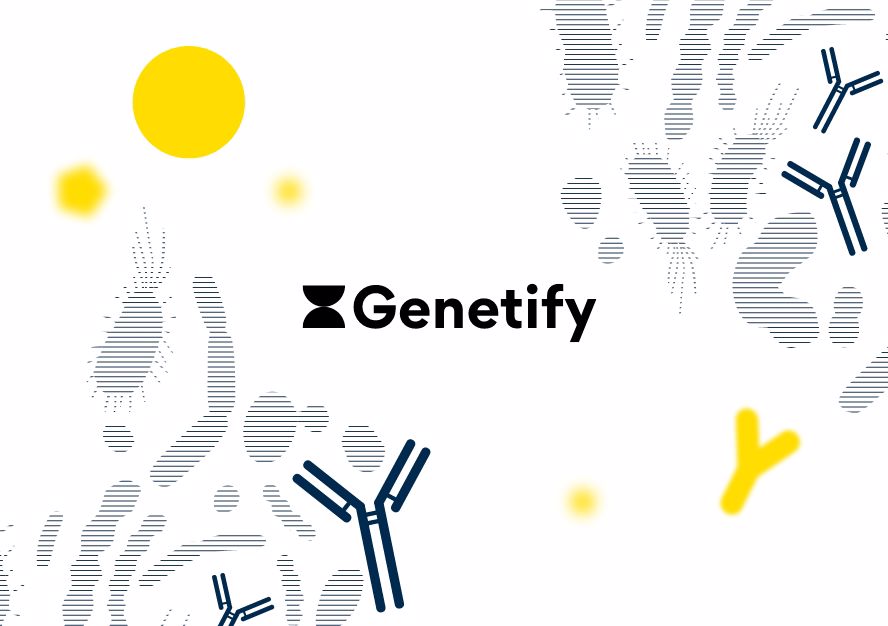 Genetify brings to the market comprehensive analysis of the intestinal microbiome using the Next Generation Sequencing (NGS) method, which was optimized by specialists from the BioVendor R&D development division. Uniquely detailed analysis with a high level of reliability of the results have so far only been available to the professional public and patients with a medical recommendation. Our vision for Genetify was to make these tools available to anyone who cares about their own health and condition.
"For the BioVendor Group, Genetify is a significant opportunity to enter the end customer market. On the contrary, they have the opportunity to achieve innovative and truly reliable analysis," summarizes the potential of the project in the B2C segment Michal Kostka, CEO of the group.
Cutting edge analysis thanks to bioinformatics
Genetify will offer three variants of the gut microbiome analysis, focusing on sports, nutrition and weight loss, and fatigue and stress. DNA analyses will be added soon.
"When creating Genetify analyses, we worked closely with Bioxsys s.r.o., with whom we have been working on NGS projects for a long time. Together with our scientific specialists, they designed and compiled a complete bioinformatics analysis for our products," adds Veronika Seidlová, director of Genetify. Our scientific teams are also behind the mentioned BioVendor NGS method, which Genetify uses for sample analysis.
Comprehensive results for customers and professionals
As an output, customers receive a personalized report that, in addition to complete data analysis, also includes detailed interpretations and individual expert recommendations. "We have compiled the report in such a way that the customer can easily understand it and get a clear idea of what he can do to effectively improve the condition of his organism," explains Iva Kotásková, NGS scientific specialist. The interpretation part is also supplemented with data that, on the other hand, will enable physicians, trainers, therapists or nutrition specialists to achieve effective results with their clients.
Genetify targets mainly the lay public, trainers and nutrition specialists. This corresponds to a completely different style of communication than is typical for the BioVendor Group brands. The new brand and communication strategy was created in cooperation with the branding creative agency Realness, which is also behind the rebranding of the entire BioVendor Group. "We have a long-term and well-functioning cooperation with Realness, which is why we joined forces for the launch of our new brand," explains Jana Držíková, the group's marketing director.
Simplicity above all
The aim of Genetify is to provide innovative analyses for everyone. This requires, in addition to understandable results, maximum user comfort. "Customer does not have to go anywhere. He will receive a collection kit at home, and there he can also easily handle the collection of the sample. After that, he just hands it over to the courier, who will arrive at the agreed time. Everything you need is included in the collection kit – from the test tube to the return envelope," describes the process Jitka Novotná, scientific manager.
Made in #brnoregion
Genetify relies on the background of the strong company BioVendor Group, which belongs to the world leader in the development, production and distribution of in vitro diagnostic products. It is therefore not surprising that for analyses it exclusively uses its own collection kits, diagnostic methods and laboratories from the Brno-based BioVendor Group. "Absolute control over the complete analysis process is crucial for customers in terms of quality, reliability and also personal data protection. We work with samples and results exclusively in our own infrastructure," explains Veronika Seidlová.
Genetify analyses are available to customers from February 1, 2023 on the new website genetify.me.