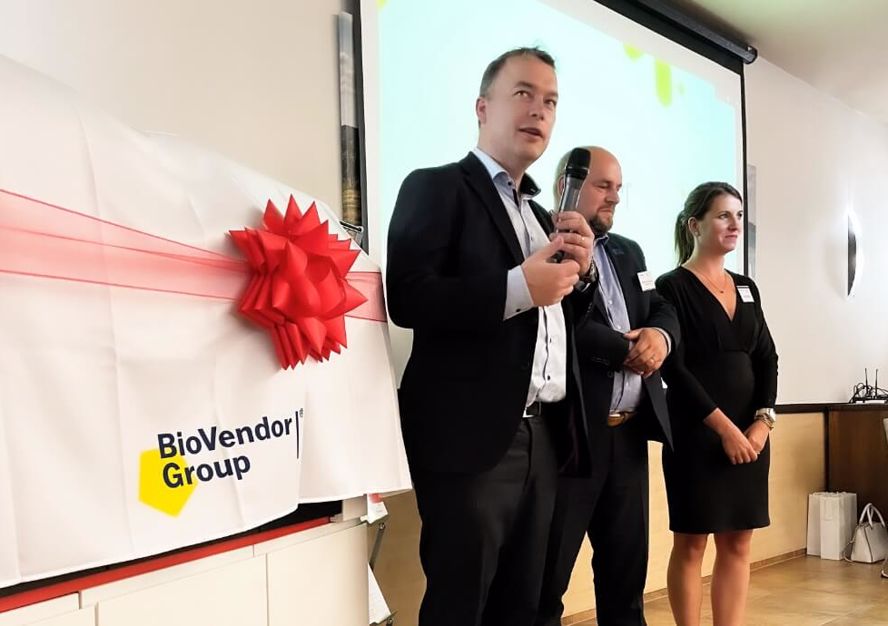 This year's conference was exceptional, for two reasons. Thanks to the COVID-19 pandemic, this event took place after a long pause, and in addition, the new CLIA solution from BioVendor Group was unveiled!
Medical laboratory workers from the Czech Republic and Slovakia enthusiastically welcomed the opportunity for a personal meeting, so we met from 8 September to 9 September in the famous Winery U Kapličky, which is located in Zaječí.
A topic that is still very important
For obvious reasons, the main topic of the conference was COVID-19. The series of lectures was combined from the scientific, laboratory and clinical areas. Each lecture led to a fruitful and interesting discussion, in which the participants not only shared their views on the issue, but also passed on professional know-how.
In addition to the lecturers from the TestLine team, we were honored by the visit of several Czech capacities, who were among the external speakers.
We would like to thank everyone for their great and valuable lectures.
Namely a thank you goes to:
Žaneta Grácová, M.D., FN Brno
Hana Zelená, M.D., Ph.D., ZÚ Ostrava
M.A. Daniel Smrž, Ph.D., FN Motol
Václav Fejt, D.V.M., Nemocnice Havlíčkův Brod
Prof. Vojtěch Thon, M.D., Ph.D., RECETOX MU a AKIMED Brno
Lukáš Homola, M.D., Ph.D., FN Brno
CLIA makes itself known
Representatives of BioVendor Group shareholders Ondřej Palát M.Sc. and Eliška Bláhová M.Sc. did not miss the event either. After watching the video and a short presentation of the CLIA project, they symbolically cut the ribbon and, for the first time, unveiled the KleeYa® analyzer in all its beauty to our guests.
This was followed by a discussion with our application specialists and sales representatives, who explained everything about the CLIA solution.
Groups of customers around the device, kits and consumables or the number of leaflets given away testify to the great potential of the project not only on the domestic market, but also abroad.
CLIA received the well-deserved attention of all participants. Thanks to this comprehensive solution, we have clearly demonstrated the ability to fulfill the vision of the BioVendor Group.
We look forward to another encounter
After the end of the professional part of the conference, there was a pleasant moment of rest, when we continued with the debate in the wine cellar with dulcimer music and tasting of good wine.
There was a pleasant atmosphere during both days, which confirmed to us that TestLine can organize conferences really well.
We thank all colleagues who participated in the preparation. We would also like to thank to all visitors who spent these busy two days with us.