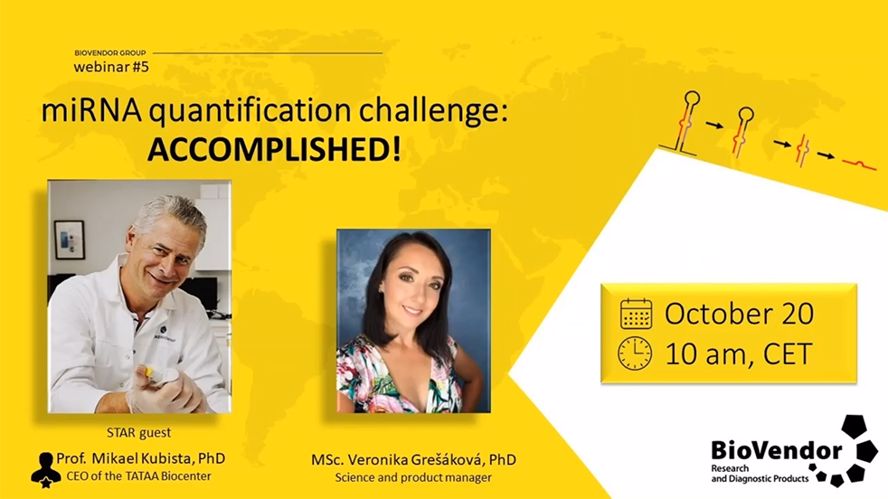 Short non-coding RNAs are seizing the interest of many scientific leaders as their importance in expression regulation is established. These promising biomarkers could be key to the early diagnosis of severe diseases such as cancer or stroke.
Standard methods fail to quantify them properly due to their small number of nucleotides. The majority of our competitors start with artificial prolongation and the addition of artificial base pairs to solve this challenge.
BioVendor, together with prominent scientists lead by Dr. Kubista from TATAA Biocenter, brings you the ultimate solution: The Two-tailed-RT-qPCR method. Let Veronika and Mikael take you on an amazing journey into the world of microRNA and their unlimited potential for research and diagnostics.
Key points discussed:
MicroRNA: why it is important
TT-RT-qPCR: backstage of an innovative method for miRNA quantification
Target strategies: science and diagnostics