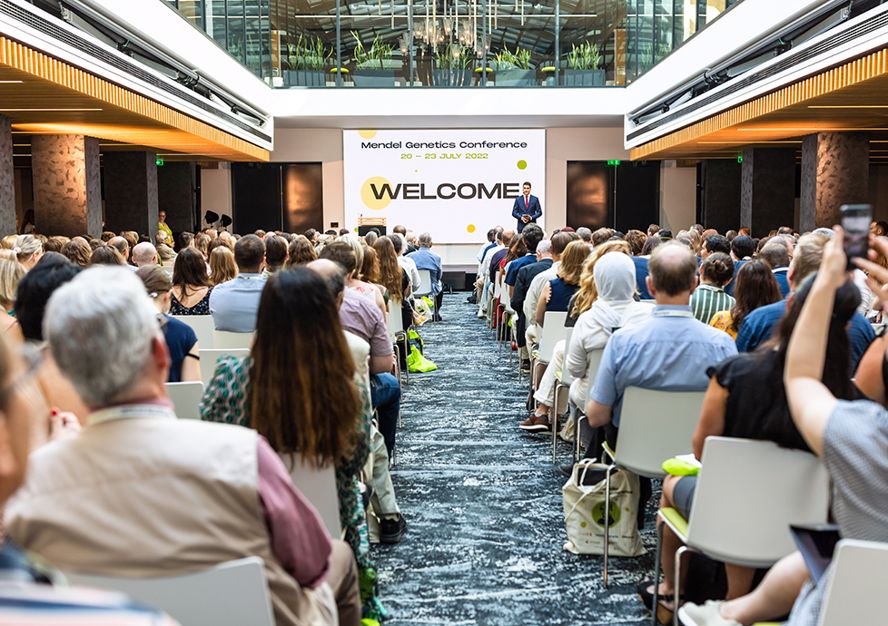 The fastGEN technology is simple, ultra-sensitive, specific and effective - providing an examination of the mutation status of oncomarkers in samples by next generation sequencing (NGS). A few scientific terms hide great hope for many patients with serious oncological diseases. Proper treatment setting and disease prognosis assessment could prolong and improve the quality of life. The ideal therapy could be fully tailored to each patient based on his or her molecular characteristic of cancer type and genetics.
A newcomer among our fastGENs
Current molecular portfolio for the examination of oncomarkers for colorectal, lung and brain tumors was newly extended with a new fastGEN POLE Cancer kit for endometrial tumor analysis. This type of cancer is the sixth most common cancer in the female population, with more than 417,000 new cases reported worldwide in 2020.
Genetics conference in honour of Mendel
In the second half of July, we celebrated the 200th anniversary of the birth of Gregor Johann Mendel, the founder of modern genetics. A key interdisciplinary genetics conference was held at this occasion, and we were excited to share there our newest developments of NGS assays with the world-renowned scientists. The professional poster Deep Amplicon Sequencing of DNA Polymerase Epsilon for Effective Endometrial Tumor Diagnostics Using fastGEN Technology was presented on site by Dr. Rastislav Slavkovský, who together with his team invented fastGEN technology.
"I am glad, that we managed to develop a new member of the fastGEN family, that will contribute to the efficient endometrial tumor diagnostics and to more efficient use of the capacity of Illumina sequencer in laboratories. These new kits are ready-to-use for laboratories using fastGEN kits and require no more than a few minutes of retraining," explains.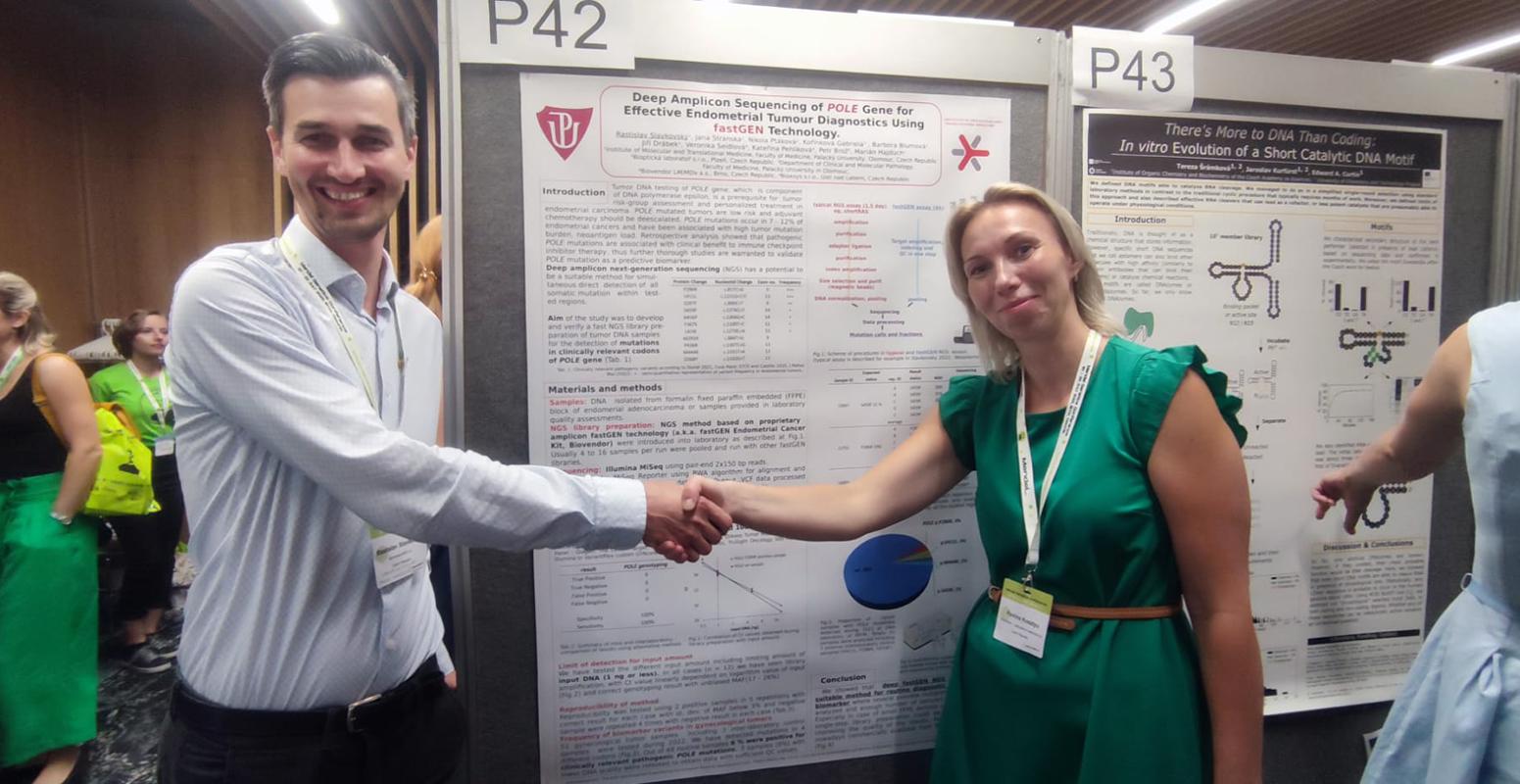 Opening ceremony in the Augustinian Abbey
The accompanying program of the three days conference took place in the historical premises of the Augustinian Abbey in Old Brno, where Mendel worked and did his scientific research. The scientific part of the program covered key issues in biology, the origin and evolution of life, animal and plant genetics, medical genetics and the application of new genomic technologies.
The conference appreciated J. G. Mendel discoveries and was a tribute to the work and legacy of this eminent 19-th century scientist, who is repeatedly compared to Darwin, Koperník and Einstein.
Nobel Prize laureates were also present
The conference was attended by three Nobel Prize laureates. Thomas R. Cech from the University of Colorado Boulder, US was awarded for the discovery of the catalytic activity of ribonucleic acid, Sir Paul Nurse from Rockefeller University in New York identified the cdc2 gene, which plays a key role in cell cycle regulation. The last Nobelist Ada E. Yonath from the Weizmann Institute of Science in Israel received prestige award for her studies on the structure and function of the ribosome. Their lectures were a unique experience for all participants.