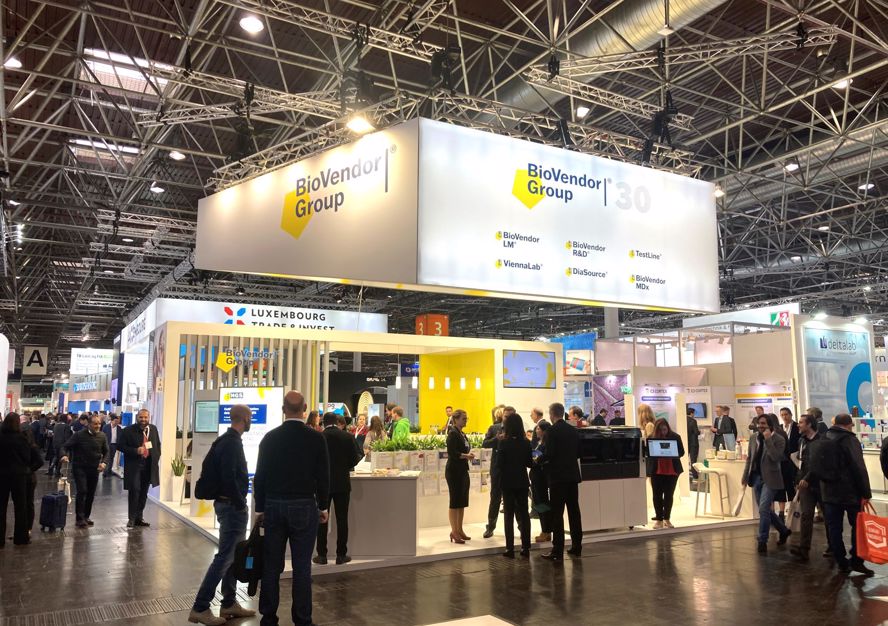 Düsseldorf – the city of the trade fair
Düsseldorf is a substantial commercial and financial center and the capital of North Rhine-Westphalia state. Millions of visitors gather here each year to visit the city's exhibition grounds for various international and regional trade fairs. Boot Messe exhibition attracts boats and water sports fans, whereas the popular fair trade Kirmes aims at different visitors with its motley offer of amusements, stands, or carousels. But our focus is on a different direction. In the middle of November, Düsseldorf traditionally hosts the medical trade fair Medica, where thousands of displayed companies meet with professionals and experts from the field.
The biggest medical event
Over five thousand companies from seventy countries attended this year's event to showcase various outpatient and clinical care innovations. In these four days, over eighty-one thousand visitors came to the event, and 75 percent of those came from abroad. Apart from close European countries, there were far-away countries, such as South Korea, the United States, India, and northern-African countries.
Over four hundred meetings and appointments
For BioVendor Group, Medica is an annual occasion to meet its current business partners and suppliers, make new connections, and show the professionals our finest products from immunology and molecular diagnostics. Furthermore, this year we wanted to celebrate the thirtieth anniversary of the establishment of BioVendor, so we created a celebratory spirit for our guests amid the fair's hustle. Our white and yellow exposition in hall number three has, according to the reactions of the passers-by, hopefully managed to do that as it attracted many visitors throughout the trade fair. Apart from over three hundred meetings inside our exhibition area, our delegates attended hundred and thirty more outside of it.
Introducing the best of the "BG workshop"
A large part of our exhibition was dedicated to our key projects, and sales representatives from each BioVendor Group company presented them to the visitors. The analyzer located at the front of our stand was a practical demonstration of the fully automated CLIA solution. Visitors could also familiarize themselves with CLIA's expanding portfolio of parameters. In the next section, our visitor could learn about the new generation of the unique immunoblot test Microblot Array for effective multiplex diagnostics. The opposite side of our exhibition stand was dedicated to molecular diagnostics. The BioVendor MDx and ViennaLab representatives presented various technologies, such as the NGS fastGen technology or the solution for microRNA.
And what did our representatives think?
"Talking about the number of participants, this year's Medica was slightly worse compared to pre-covid numbers," evaluates the event Eva Bače, Head of CLIA development at BioVendor R&D. "Nevertheless, the productivity of our meetings and networking was for R&D division genuinely beneficial, especially for our research and development of the CLIA solution. We familiarized ourselves with new releases from our raw materials suppliers and from different producers, particularly in the field of antibodies, including recombinant antibodies, proteins, or magnetic particles. From a methods point of view, there were fewer providers of ELISA products, but the number of chemiluminescence products, control materials producers, and biological materials providers has increased. In the past two or three years, numerous lateral flow tests were offered. However, small POC analyzers for various analytes have become more prevalent this year. The field of molecular diagnostics has also increased compared with recent years, " she adds.
And Kristýna Brožová, product manager of BioVendor LM, agrees: "I haven't been at the Medica trade fair for four years. So this year, I was truly astonished by the variety of small POCT instruments offered by the exhibitors – for instance, instruments based on immunochromatography, or small PCR, LAMP technology, which are primarily for COVID-19 diagnostics but has different use as well. I am curious whether the composition of exhibitors at the Medlab trade fair in Dubai will differ from Medica, as many of the big names were missing here. However, this allowed rising to smaller, and sometimes more interesting, technologies."
Quite different opinion comes from the BioVendor MDx NGS product and scientific manager Jitka Novotná: "This has been undoubtedly a stronger year than the previous one. We have seen greater interest in our fastGen kits and generally in the NGS technology." Similarly, Anna Malolepszy, ViennaLab NGS product specialist, argues: "This year's Medica was an amazing opportunity to meet our partners in person. We have noticed a great interest in our products, especially in the NGS portfolio, which shows us a trend in which molecular diagnostics is going. We had a lot of good discussions and got valuable feedback which is all one can wish for. In a nutshell, these were intensive four days with an amazing atmosphere."
Her last words precisely capture the opinions of our visitors who made this year's trade fair simply unforgettable. Thank you!